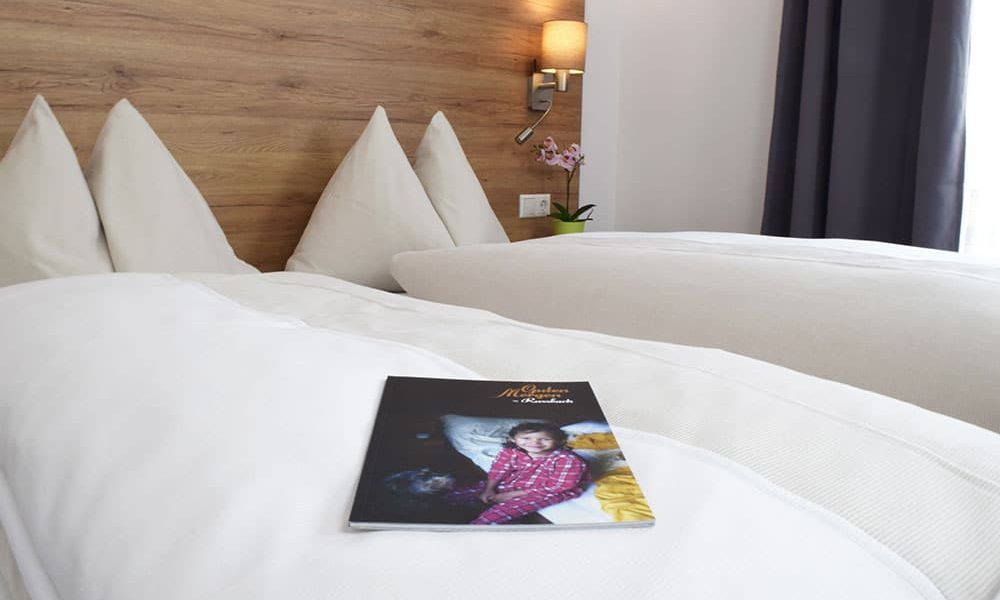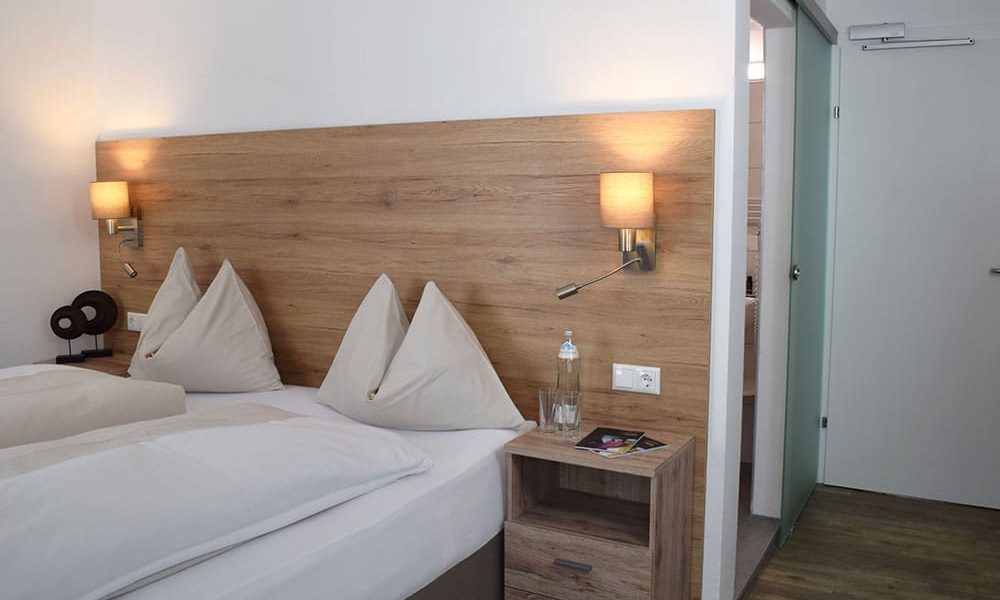 Rooms at Hotel Kronenhirsch
My favorite room:
Heavenly sleep in the mountains!
The 19 newly renovated rooms are spread over two floors. Nevertheless, WiFi is available free of charge throughout the property. Furthermore, each room has access to the balcony and fantastic views of mountains and nature. Meanwhile, a restful night's sleep is guaranteed in your favorite room.
Standard Double Room
a double bed
Max:
Size: 18 m²
from: € 99,90 per Room
Premium Double Room
one double bed & more extras
Max:
Size: 20 m²
from: € 110,90 per Room
Three bed room
a double bed & a single bed
Max: +
Size: 20 m²
from: € 149,90 per Room
Relax in the cosy guest rooms at our hotel in midst of the mountains of Dachstein West.
Our hotel is a non-smoking hotel. Smoking is not allowed in the room.
Treat yourself to a room upgrade to our PLUS rooms and enjoy the incomparable view of the mountains and our small village.
The cosy interior in all rooms includes handmade luxury beds, modern bathrooms and flat-screen TVs. All rooms have access to the balcony.
Rooms:
free WiFi
Bathroom with shower and toilet
Flatscreen Cable TV
Non-smoking rooms
Hypnos beds with Hypnos luxury mattresses
all rooms with balcony
Phone
Alarm clock
Desk
Cot (on request/surcharge)
Daily housekeeping
Check-in from 3:00 PM
Check-out until 10:00 AM
Kettle (on request)
Bathroom:
Shower/WC
Complimentary toiletries (depending on room type)
Hair dryer in the bathroom
Towel dryer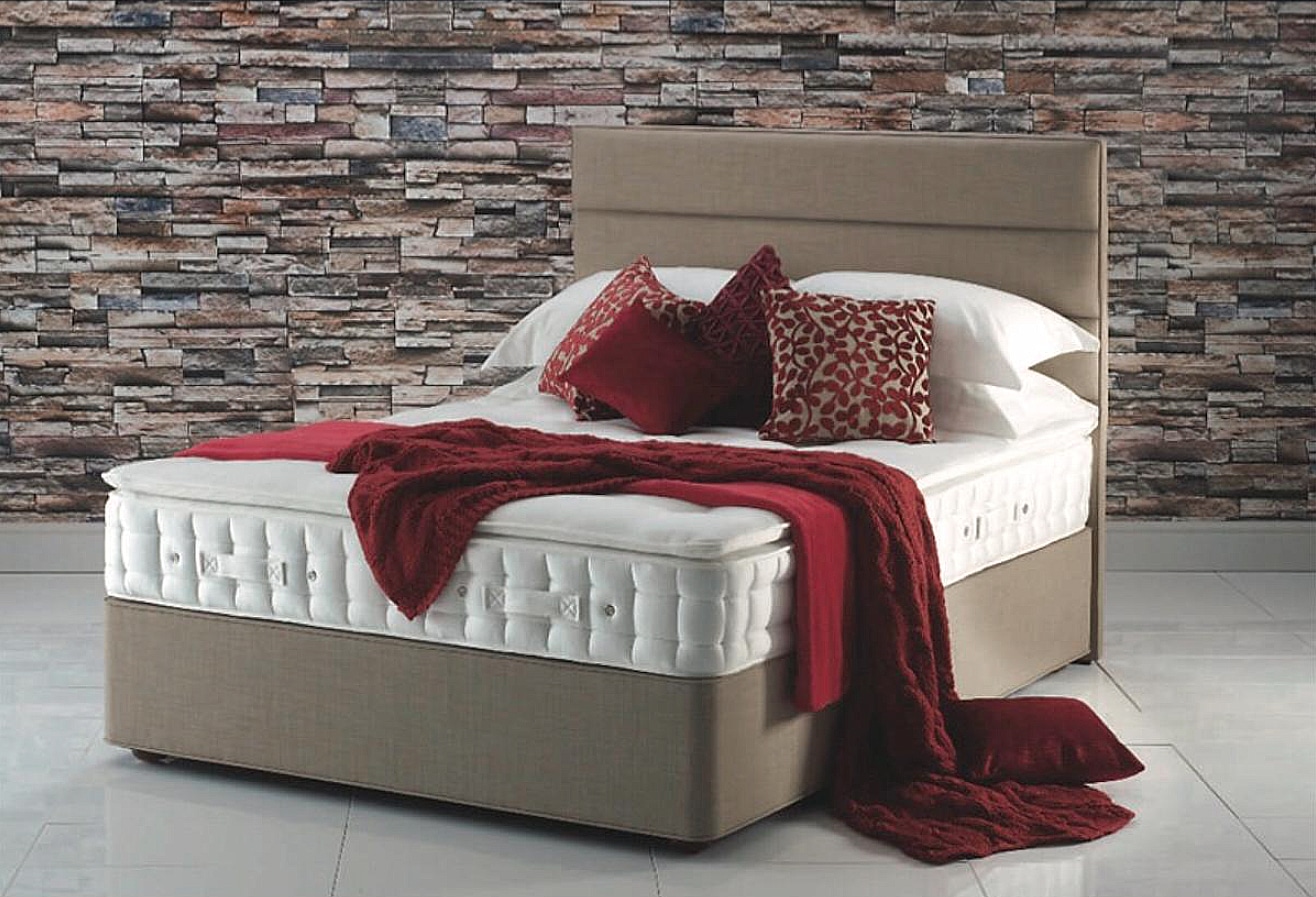 Best sleep and high quality beds are especially important to us!
That's why we decided to work with one of the world's most successful bed manufacturers. For this reason, each of our rooms offers handmade hotel beds by the brand Hypnos from London (England).
'The most comfortable bed in the world' is the slogan of the Hypnos brand. That is our experience! For example, the brand can only be found in 5 star hotels such as: InterContinental – London, JW Marriott Hotel – Dubai, Mövenpick Hotel – Prague, Marriott – Paris etc…
The premium mattresses are filled with luxury wool and silk, which means a softer yet good surface. In addition, the high-quality material helps to regulate body temperature: Our guests are kept warmer in winter and cooler in summer.
We are pleased to be able to offer these high quality beds to our guests and are convinced that they will sleep exceptionally well! Regardless of whether our "Base: Standard Double Room", "Plus: Premium Room" or "Triad: Triple Family Room" – you will love our luxury mattresses.