Travel Information: COVID-19 Update
We know that the coronavirus (COVID-19) causes uncertainty worldwide, but we assure our guests that they will always follow the recommendations of the government and the Word Health Organization (WHO). The health and well-being of our guests and employees is our top priority. With this in mind, we want to keep you up to date about our measures against the coronavirus. We thank you for the trust you have placed in our hotel.
NOW FREE OF CHARGE – FOR ALL BOOKINGS MADE FOR SUMMER 2021
For the benefit of the health and safety of all our guests and employees, we recommend the use of a face mask in all indoor public areas.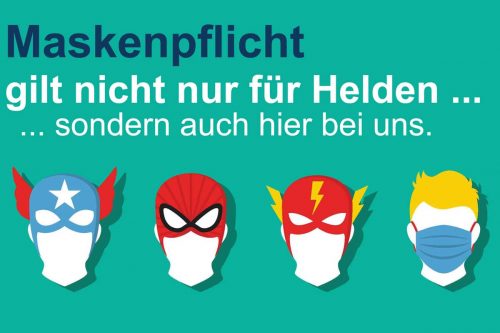 OPENING REGULATION for the summer of 2021
ACCESS RULES FOR GUESTS AND HOSTS
Requirements for staying in our hotel or access to breakfast:
Access for vaccinated, tested or recovered people (proof is the same as in gastronomy).
For breakfast, a daily valid proof must be presented on the respective morning! (Please note the period of validity of the respective COVID tests)
Valid tests are:
Negative PCR test (validity: 72 hours)
Negative antigen test from test street, pharmacy, etc. (validity: 48 hours)
NEW: Antigen tests for personal use (digital), recorded in an official data processing system (validity: 24 hours) = "Vorarlberg model"
NEW: The school test will also count as an entry test for children.
Vaccination:
Vaccination can be proven by means of a vaccination certificate, vaccination card or printout (please ensure Vaccine is accepted in Austria)
Recovery:
Governemnt Absonderungsbescheid, antibody test, etc.
We strictly adhere to the current instructions of the federal government. Please inquire about current rules prior to arrival.
COVID TEST STATIONS IN THE AREA:
REQUIREMENTS FOR YOUR ARRIVAL:
PROOF OF NEGATIVE TEST, VACCINATION OR RECOVERY
CONVENIENT ONLINE CHECK-IN BEFORE ARRIVAL
EVERYTHING AT A GLANCE: HANDOUT WITH ALL THE IMPORTANT INFORMATION
COVID-19 TESTING FOR OUR GUESTS IN THE REGION
OBSERVE POSSIBLE TRAVEL REGULATIONS (AUSTRIA, GERMANY & SWITZERLAND)
Stress-free vacation:
FUTURE BOOKINGS ON OUR WEBSITE:
We want to help you plan and book future trips with confidence. That's why we offer you our FLEX rate for direct bookings on our website. Guests who book our FLEX rate for a future stay from today can change or cancel the reservation free of charge up to 14 days before arrival. (Please note that changes to the reservation are subject to availability and any price differences in the daily rate.) In addition, we are currently offering our free carefree package.
 FUTURE BOOKINGS WITH THIRD PARTIES:
For bookings via an online booking platform (e.g. Booking.com, Expedia) or via travel agencies of third-party providers, the stated cancellation conditions apply. It is possible that various booking platforms offer non-free cancellable rates (these rates cannot be canceled free of charge and cannot be changed.) If you have any questions, please contact the respective booking platform directly.
We continue to monitor developments very closely and will adjust our regulations if necessary!
Book a carefree vacation
Carefree up to 3 days before arrival:
In these difficult times, we would like to help you plan your vacation carefree. Bookings (made in the period up to June 30, 2021 on our website for summer 2021) can be exchanged for a voucher for a later date up to 3 days before arrival.
Inform us at least  3 days before your booked arrival if you want to convert your booking into a voucher.
PLUS ADDITIONALLY FREE CORONA PROTECTION: If the booking guest (main guest name on booking confirmation) or an accompanying guest (a list of the accompanying guests must be submitted no later than 72 hours after booking) falls ill with Covid-19 or becomes a K1 contact person in quarantine and therefore cannot travel to the hotel, you may cancel your reservation for FREE! **
Otherwise, our terms and conditions or our cancellation conditions for the booked rate apply. (You can find this in your booking confirmation.)
* not valid for group bookings with more than 2 rooms.
We take the standards of hygiene and cleanliness very seriously in order to ensure the safety of our guests and employees. Our hotel always complies with the current strict hygiene and cleaning regulations.
DAILY CLEANING AND DISINFECTING OF ALL PUBLIC AREAS
ONGOING CHECKS, CLEANING AND DISINFECTING OF ALL NEURALGIC POINTS
DISINFECTING COLUMNS & DISPENSERS IN ALL PUBLIC AREAS
USE ONLY VIRUCIDE-EFFECTIVE CLEANING PRODUCTS
FOR YOUR SAFETY: ROOM CLEANING EVERY OTHER DAY WITH VIRUCIDE-EFFECTIVE PRODUCTS
Make reservations in advance  if possible. Reduce crowds at reception and in the restaurant.
Pay contactless if possible . Preferably settle the invoice with a card.
Follow instructions from the employees .
Refrain from shaking hands and hugs .
Wash hands several times a day with soap and water for at least 30 seconds.
Avoid touching your face.
Sneeze or cough in the crook of the arm or in a handkerchief.
Do not travel if you experience any signs of illness. If there are signs of illness during your stay, contact the reception.
Help protect yourself and others!
We offer our guests the option of contactless service in various areas.
Online check-in
Honesty Hotel Bar
Online information
The ski regions are currently working on a concept for a safe winter sports holiday.
There are currently entry restrictions in connection with the containment of SARS-CoV-2 to Austria. Please inform yourself in advance about regulations. You can find more information at: https://www.oesterreich.gv.at
Safety through hygiene and cleanliness
We take the standards of hygiene and cleanliness very serious in order to ensure the safety of our guests and employees. Our hotel always complies with the current strict hygiene and cleaning regulations. Our team always follows the current regulations of the federal government.
Areas in public (door handles, lifts, staircases, public toilets, room key cards, etc.) are disinfected several times a day.
For your safety, room cleaning every other day. Surfaces in the room are disinfected during room cleaning. Upon departure, the rooms are thoroughly cleaned and all surfaces disinfected.
So that you can enjoy your well-deserved vacation as usual, we have taken precise hygiene precautions for safety. Your vacation is a time to relax and feel secure.
DAILY CLEANING OF THE PUBLIC AREAS
PROVIDING DISINFECTION COLUMNS / DISPENSERS IN PUBLIC AREAS
REGULAR VENTILATION WITH FRESH MOUNTAIN AIR
ONGOING INSPECTION AND DISINFECTION OF PUBLIC AREAS
USE OF VIRUCIDAL CLEANING PRODUCTS IN THE ENTIRE HOTEL
ADEQUATE SPACE AND ENOUGH SPACE AT BREAKFAST. DESIGNATED TABLE FOR THE ENTIRE STAY
ONLINE CHECK-IN FOR FAST CONTACTLESS ARRIVAL
HYGIENIC DISINFECTED KEY CARD
LOTS OF FRESH MOUNTAIN AIR AND ENOUGH SPACE IN NATURE!
Measures and recommendations for behavior
PLEASE KEEP THE REQUIRED MINIMUM DISTANCE
WE RECOMMEND THE USE OF A FACE MASK IN ALL PUBLIC AREAS AND AT THE BREAKFAST BUFFET
REGULAR HANDWASHING AND DISINFECTING
* Conditions and provisions of our carefree package:
Refund to the original form of payment:
Our free carefree package and extended cancellation conditions in no way replace traditional travel insurance. We strongly recommend that you take out travel insurance with your insurance company for every booking!